Baustoff + Metall is a highly specialised drylining wholesaler and full-range provider of products related to drylining and insulation for roofs and façades, timber construction, floor screed and building components.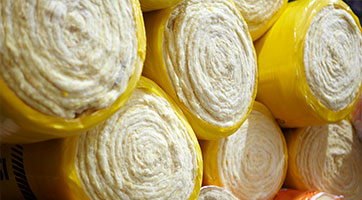 Since the very beginning, the name B+M has stood for combined expertise in the field of drylining, and today is inextricably linked with the specialist drylining trade.
"Think big, work hard and follow your passion" – Baustoff + Metall stayed true to this motto as it established itself on the market as a specialist wholesaler for insulation materials and grew rapidly, both domestically and internationally, over the course of a decade. Today, we are amongst the sector's leading European providers.
The B+M comprehensive, worry-free service
What sets us apart from other providers? We are passionate drylining professionals and offer a complete, comprehensive and worry-free one-stop service. We provide customer focus, comprehensive consultancy and support services as well as development of complete solutions – including for specific and special circumstances – as a matter of course.
A motor for innovation and a strong network partner
As a hybrid company, we combine specialised trade and industrial production under one roof: we operate 120 commercial locations (incl. B+M NewTec) and 7 industries across 14 European countries. The wide distribution of B+M locations creates a close-knit network that benefits our clients.
Technical insulation is also a key segment for the B+M Group. We also operate a specialised trade for technical insulation, fire safety and high temperatures in the form of our B+M isol rails. As a large family of companies, we share in the system's success.
The unique B+M system
Combining products from leading manufacturers in an uncomplicated, legally sound and flexible way? With the tested B+M System this is no problem. We are the only trading company in Europe to offer this option - always in accordance with the EN standard that has been binding since 2010. You have the complete freedom of choice and, in addition, a 100% safety in your daily work.
B+M: A family company
Baustoff + Metall originated from the company Hellatürk, founded in 1953. 'Baustoff + Metall GmbH' was then entered into the commercial register in 1965. In 1983, entire ownership of the company was transferred to the Kristinus family.
Since 2015, the Kristinus family has also become the sole proprietor of the Kristinus Borbirtok vineyard; one of Hungary's largest wine-growing estates, it also serves as a supra-regional event centre.